Scrubber
Wet Scrubber Manufacturers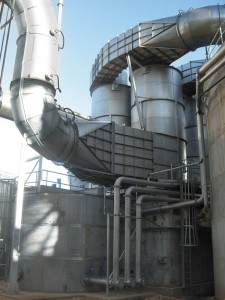 Aeppl are wet scrubber manufacturers and suppliers in Delhi, India. We are instrumental in offering a wide range of wet scrubbers. Aeppl Scrubber is an air pollution control device that can be used to remove some particulates or gases from industrial exhaust streams. It is a pollution control device which uses liquid to wash unwanted pollutants from a gas stream. Industrial Scrubbers can also be used for heat recovery from hot gases by flue gas condensation. Scrubber are used for scrubbing fumes such as silicon tetrafluride, HNO3, HCl, NH3, Phosphoric acid, super phosphate and Fluorine.
Aeppl Wet scrubber is a device that removes pollutants from a furnace flue gas or from other gas streams. wet scrubbers, the polluted gas stream is brought into contact with the scrubbing liquid, by spraying it with the liquid, by forcing it through a pool of liquid so as to remove the pollutants. Wet scrubbers remove pollutant gases by dissolving or absorbing the pollutants into the liquid.
Our custom design Wet Scrubber or Industrial Scrubber is generally installed on chimneys or air exhaust systems to control pollution. These are made of high graded raw material with the help of sophisticated machines and latest technology.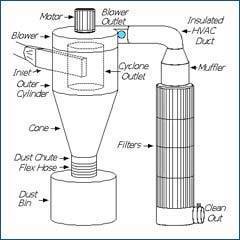 We manufacturers of the multiple kinds of Wet scrubbers. Made of high grade raw material, these units are tested at all levels of production to ensure that our clients get the best quality products. These units are capable of controlling toxic fumes that would prove to be harmful for the environment. The following points are the main reasons why these product manufactured and supplied by us, are so popular with our clients.